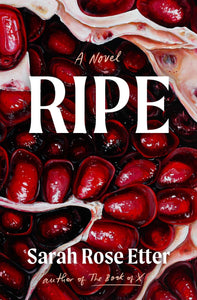 Victoria recommends! From an award-winning writer whose work Roxane Gay calls "utterly unique and remarkable" comes a surreal novel about a woman in Silicon Valley who must decide how much she's willing to give up for success—perfect for fans of My Year of Rest and Relaxation and The Need.

A year into her dream job at a cutthroat Silicon Valley startup, Cassie finds herself trapped in a corporate nightmare. Between the long hours, toxic bosses, and unethical projects, she also struggles to reconcile the glittering promise of a city where obscene wealth lives alongside abject poverty. Ivy League grads complain about the snack selection from a conference room with a view of houseless people bathing in the bay. Startup burnouts leap into the paths of commuter trains and men literally set themselves on fire in the streets.

Though isolated, Cassie is never alone. From her earliest memory, a miniature black hole has been her constant companion. It feeds on her depression and anxiety, its size changing in relation to her distress. The black hole watches, but it also waits. Its relentless pull draws Cassie ever-closer as the world around her unravels.

When her CEO's demands cross an illegal threshold and she ends up unexpectedly pregnant, Cassie must decide whether the tempting fruits of Silicon Valley are really worth it. Sharp but vulnerable, funny yet unsettling, Ripe portrays one millennial woman's journey through our late-capitalist hellscape and offers a brilliantly incisive look at the absurdities of modern life.
By Sarah Rose Etter. Hardcover. 288 pages. Expected publication by Scribner, 2023.
Victoria's thoughts: A visceral and blistering dive into late-stage capitalism by an author who only gets better with each release. Typical of Etter's work, "Ripe" revolves around a few main symbols that are interwoven deeply into the text; in this case, pomegranates and black holes. The poetry of that visual is lovely, and plays out just as fantastically on the page. In turn, Etter dazzles us with lyrical, sharp-eyed observations and then cuts into us with a sawtoothed blade.

At its core, "Ripe" is a book about existential dread, and specifically, the kind that those of us existing in modern, Western societies know too well. The main character Cassie has, of course, eaten the pomegranate seeds of her own free will, choosing what appears to be a once-in-a-lifetime opportunity working for big tech in Silicon Valley. Instead, she finds something that's half-heaven, half-hell. Etter masterfully wields the pomegranate symbol here--a lesser writer would be content to leave us with Greek mythology, but she adds an entire undercurrent of harvest and hunger and consumption. What are women if not fruits bursting to be harvested by sticky-fingered men?

We watch as Cassie slides further and further into her own personal black hole, and though some readers will only feel infuriated by Cassie's actions--or more accurately, lack thereof--that is entirely the point, and Etter drives it home so well. I admit I was nervous about the ending of the novel near the halfway point; would a faux girl power moment be shoved down our throat? Would Etter cheat us with some half-finished back door? I was delighted to find the ending was none of those things, and instead sublime--the harvested pomegranate and the widening black hole offer some kind of perverse freedom, and if we are to follow the loose thread of Greek mythology, Cassie becomes Cassandra in full. All vision and all truth, but no one will ever believe her.

"Ripe" is a weeping wound of a novel and I adore it.