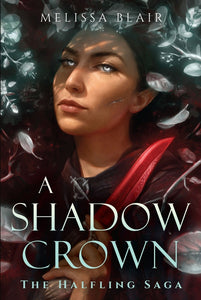 New release! The highly anticipated second installment of the fantasy saga that took BookTok by storm sees Keera navigate political scheming, backstabbing, and her own grief as she moves against the cruel king that holds her kingdom hostage.

To the kingdom, Keera is the king's Blade, his most feared and trusted spy and assassin. But in the shadows, she works with Prince Killian and his Shadow—the dark, brooding Fae, Riven, who sets her blood on fire. Together, they plot to topple the crown that sits upon the king's head.

A secret can only survive as long as its conspirators, and when nothing is as it seems, all are in danger. Keera swore she would never open her heart again after a loss she barely survived. But she will soon find she has more to lose than she ever imagined . . .
By Melissa Blair. Paperback. 480 pages. Published by Union Square & Co., 2023.