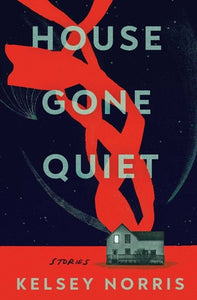 A genre-bending debut story collection about the bonds and bounds of community and what it means to call a place home, perfect for fans of Friday Black and Her Body and Other Parties.

A group of women contemplate violence after they're sent into foreign territory to make husbands of the enemy. A support network of traumatized joggers meets to discuss the bodies they've found on their runs. And a town replaces its Confederate monument with a rotating cast of local residents. Slippery but muscular, sly but electric, this stunning debut collection moves from horror to magical realism to satire with total authority. In these stories, characters build and remake their sense of home, be it with one another or within themselves.

As in the very best collections, each of these stories is a world all its own, with a novel's emotional heft and a poem's laser focus on the most achingly resonant details of its characters' lives. Captivating from start to finish, House Gone Quiet announces the arrival of a thrilling literary talent.
By Kelsey Norris. Paperback. 224 pages. Published by Scribner, 2023.