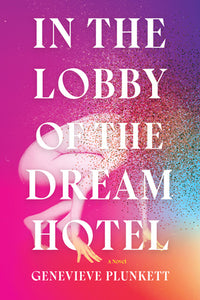 New release! A young mother stops taking her bipolar medication and finds herself caught between a love affair and the wrath of her husband, who will do anything--including using his wife's diagnosis against her--to put an end to it.

When faced with newfound feelings for Theo, the drummer of her band, married young mother Portia must decide whether to follow her heart or question her sanity. Going off her medication feels like waking up for the first time. But could this clarity be harmless daydreaming, or a symptom of something more serious?

Portia's husband, a well-respected prosecutor in their small Vermont town, is convinced of the latter. He retaliates, initiating an intervention, claiming that Portia's behavior is proof of her bipolar disorder. With lawyer-like cunning, he uses elements from her past to break her resolve until she agrees to being committed to a psychiatric hospital. In the hospital, Portia's sense of reality is tested, and hard truths about her marriage, her love for Theo, and her most vulnerable hopes and desires are revealed.

In the Lobby of the Dream Hotel is a potent and at times devastating story of stark tenderness. Written like a dream, this novel brings us toward new understandings of the flawed, yearning, multifaceted self.
By Genevieve Plunkett. Hardcover. 365 pages. Published by Catapult, 2023.