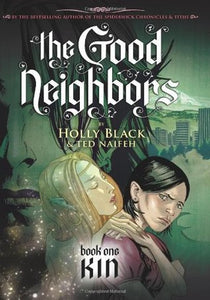 From the amazing imagination of bestselling author Holly Black, a mysterious and wonderful teen graphic novel masterpiece. Rue Silver's mother has disappeared . . . and her father has been arrested, suspected of killing her. But it's not as straightforward as that. Because Rue is a faerie, like her mother was. And her father didn't kill her mother -- instead, he broke a promise to Rue's faerie king grandfather, which caused Rue's mother to be flung back to the faerie world. Now Rue must go to save her -- and must also defeat a dark faerie that threatens our very mortal world.
This is a used copy in good condition with very minimal general wear throughout.
By Holly Black and Ted Naifeh. Paperback. 128 pages. Ages 9-12. Published by Graphix, 2009.