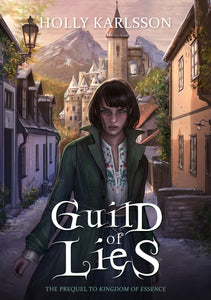 The prequel to Kingdom of Essence.

All Elitsa wants is to become an agent for the Tower. Sixteen and fiercely focused, she sees the Guild as her best chance to find her mother's killer. But the life of a reclamation agent is not as noble as she thought, and there are more dangers than the rogues she's vowed to find.
By Holly Karlsson. Paperback. 124 pages. Published 2022.