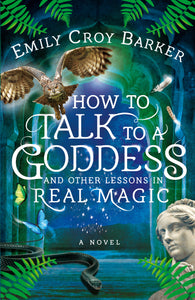 Nora knows she needs to move on, and forget about magic.

She's back in graduate school, and her life is going surprisingly well. She doesn't need to think about other worlds, about enchantments and demons, or about magicians—even though she once aspired to become one herself. Most of all, she really should forget the magician Aruendiel, who shared the secrets of magic with her but fiercely guarded the deepest secrets of his heart.

Then a chance encounter gives Nora the opportunity to slip between worlds again—and the next phase of her magical education begins.
By Emily Croy Barker. Paperback. 438 pages. Published by Semrland Books, 2021.