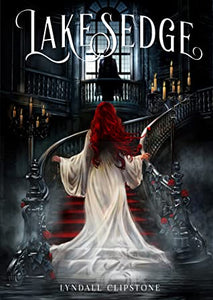 A gothic fantasy about monsters and magic, set on the banks of a cursed lake.

There are monsters in the world.

When Violeta Graceling arrives at haunted Lakesedge estate, she expects to find a monster. She knows the terrifying rumors about Rowan Sylvanan, who drowned his entire family when he was a boy. But neither the estate nor the monster are what they seem.

There are monsters in the woods.

As Leta falls for Rowan, she discovers he is bound to the Lord Under, the sinister death god lurking in the black waters of the lake. A creature to whom Leta is inexplicably drawn…

There's a monster in the shadows, and now it knows my name.

Now, to save Rowan—and herself—Leta must confront the darkness in her past, including unraveling the mystery of her connection to the Lord Under.
By Lyndall Clipstone. Hardcover. 384 pages. Ages 14-18. Published by Henry Holt & Co, 2021.